News
Composer in Residence 2019-2020 with Seattle Symphony for Potlatch Symphony 2020, collaboration with native tribes in the Pacific Northwest, Salish Sea area, Skagit People primarily; performance June, 2020.
Agrarian Chants performed by Seattle flutist, Paul Taub in West Coast tour, Winter, 2018-19.
"Far North Beast Ghosts the Clearing" (a'capella chorus, 2 tom-toms and 2 bass drums) performed at Rutgers University, under the direction of Patrick Gardner, 2018-19.
Snow Mandala (solo piano) performed by Sheila Weidendorf, Whidbey Island, 2018.
23 Scores are now available for borrow at Cornish College of the Arts and Mills College. They are also available for purchase at Frog Peak Music (a composers' collective) www.frogpeak.org.
Beyond Performance: The Ritual Frame (A discussion of the ritual frame inherent in all performance, and its influence on western culture) is now available on this website.
"Om Shanti" performed by NIEF-NORFM at 6th International Conference on Music and Minimalism, June 25, 2017 at University of Tennessee.
Missouri Contemporary Ballet choreographed and performed live, "Om Shanti", April 7 and 8, 2017.
In October, 2016, Janice joined the staff of the Saratoga Orchestra of Whidbey Island, as Educational/Development Associate.
Contemporaneous New Music Ensemble of NYC performed "Breathing Songs from a Turning Sky"at Saint Peter's Church, mid-town Manhattan, September 20, 2016.
"A Tribute to Janice Giteck", April 12, 2016 at Cornish College of the Arts, featuring Breathing Songs from a Turning Sky, Leningrad Spring, and Snow Mandala. Cornish Calendar of this event.
Details of the event have been published at Second Inversion website.
Erato, Canadian chamber music ensemble will perform "Callin' Home Coyote" for Tenor, String Bass and Percussion, on May 28, 2016 at Orpheum Annex in Vancouver BC.
'Native Seattle in the Concert Hall: An Ethnography of Two Symphonies' (published 2016 in Ethnomusicology Journal, newly posted on this site.)
'Home (revisited)' as danced by Rebecca Krohn, choreographed by Emily Kitka, produced by Jean-Pierre Frohlich: Facebook link.
CD Release: American Dreams, St. Helens Quartet plays two string quartets by Giteck: Ricercare (Dream Upon Arrival) and Where Can One Live Safely, Then? In Surrender, August 2015. Performances: 9/16, Jack Straw Studio; 9/17, Steve Jensen Gallery, Seattle, WA.
Whidbey Island Studio Opens: Individual instruction in music composition, theory, score analysis and creative project consultation. All ages and levels welcome! September, 2015.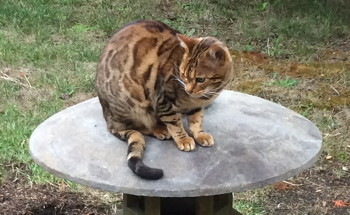 Composer-in-residence (2013-2015) with Seattle Symphony and regional Native American Tribes: Potlatch Symphony (Native Lands Project). Performances at Benaroya Hall, Seattle and East Shore Uniterian Church in Bellevue, WA.
A selection of scores and recordings are also available by contacting Janice Giteck through this website.